PUB Global Innovation Challenge
PUB, the national water agency of Singapore, and one of our partners has launched the Global Innovation Challenge.
PUB is widely recognized by the international water community as one of the most advanced utilities, always in pursuit of the most efficient solutions and technologies. PUB offers test-bedding opportunities, with a living laboratory for testing water technologies.
PUB is excited to partner with innovators to co-create innovative water solutions and provide support for the development, deployment, and adoption of these solutions.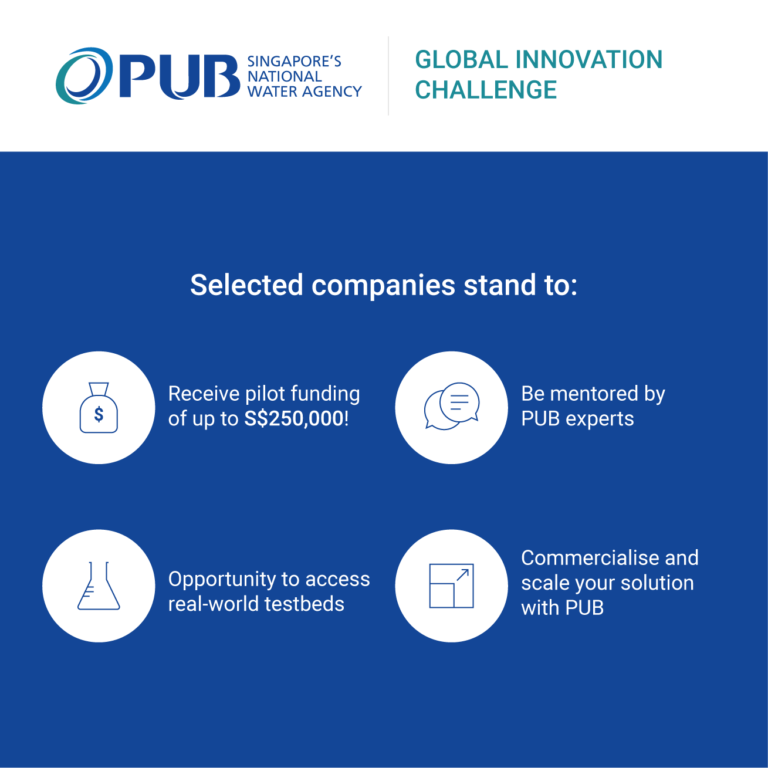 Through years of promoting the i2i concept, Booky Oren Global Water Technologies concluded that too many vendors structure technology roadmaps without having a deep understanding of their customers' tasks, objectives and vision.
BOGWT puts the Voice of the Utility in the center by giving water utility leaders the opportunity to share their challenges with the world. Vendors are encouraged to listen and develop technologies that fit their customers needs.
We invite you to take part and participate in the panels we facilitate in some of the world's leading water events
Participants in Booky's Sessions